Spark up instant communities on your website
Spice up your site with live group chats and real-time presence analytics.
See Now4real in action in the bottom-left widget.
Join the pagechat revolution!
Now4real connects people who happen to be visiting the same web page at the same time.
Learn about Now4real in this 2-minute video: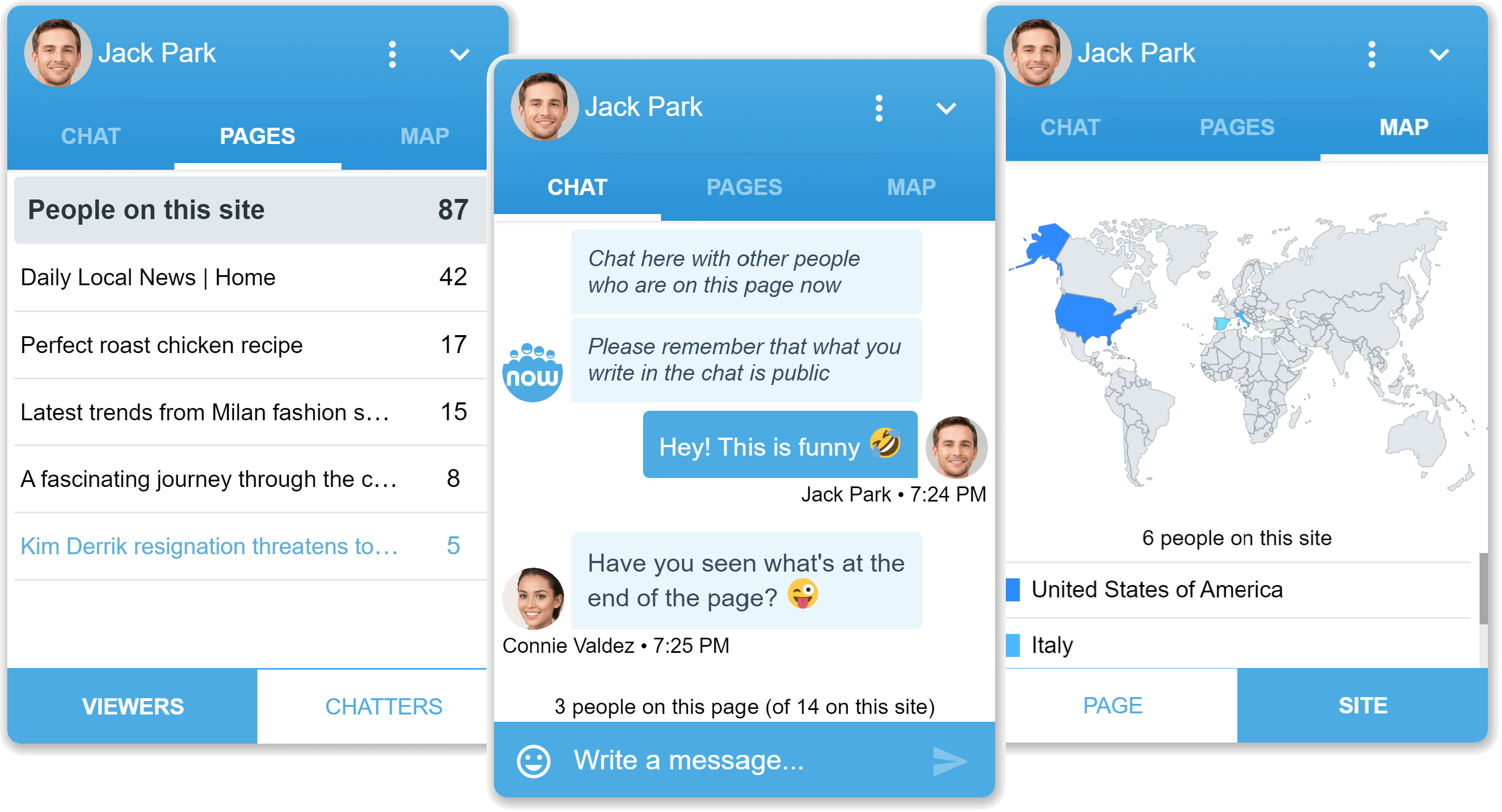 Increase user engagement
Visitors stay longer on your website when chatting — and you boost viewability, conversions and click-through rate.
Get to know your visitors
Discover what visitors say when they chat with each other on the pages of your site — and increase business.
Become an instant social network
People will return to your website to find a new instant community every time, even if you don't add fresh content.
A group chat for every web page
People chat while browsing your site
After you add Now4real to your site, visitors on a page see an icon showing how many people are viewing that page at that moment. By clicking on the icon, they open a pagechat, a real-time chat room dedicated to that page.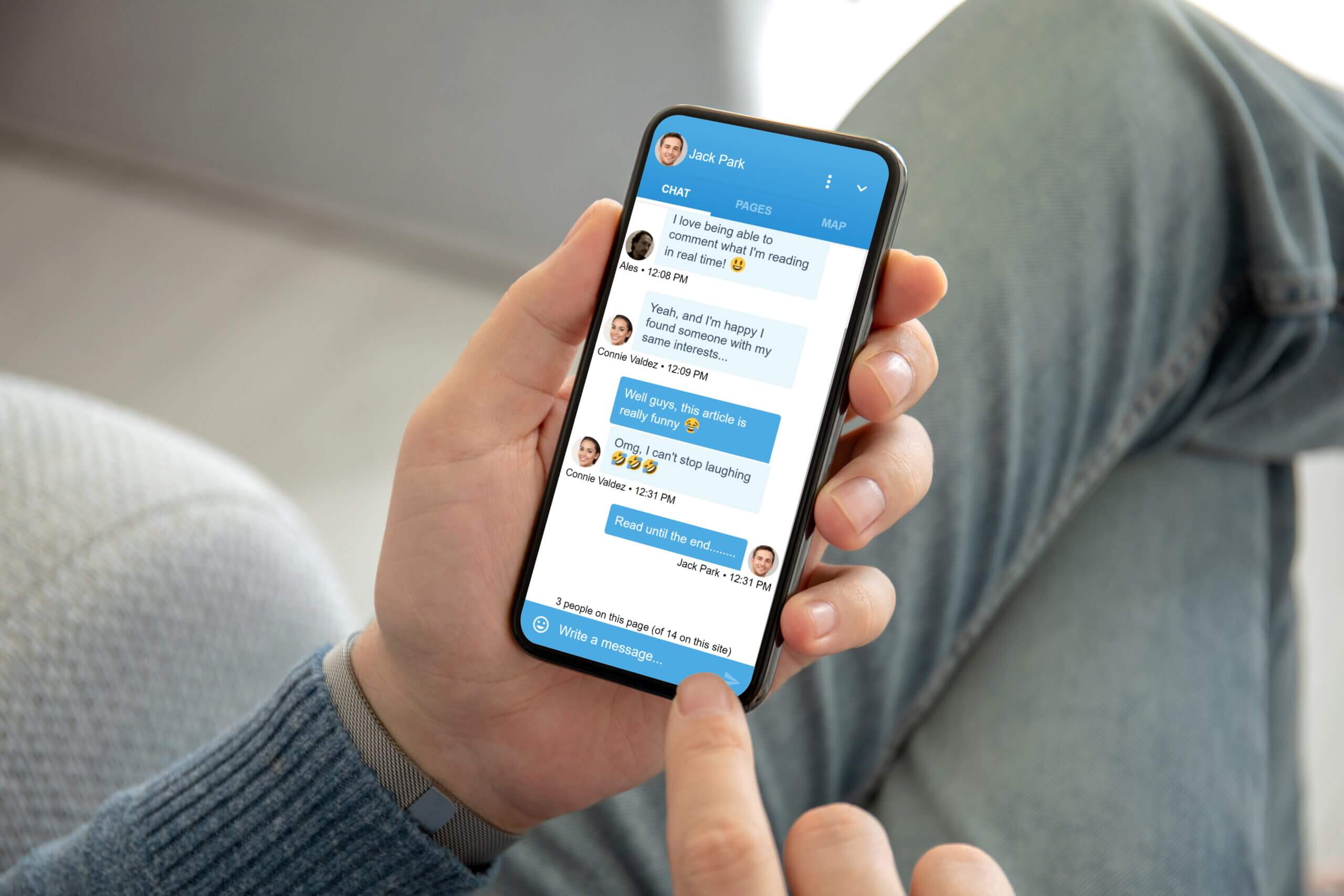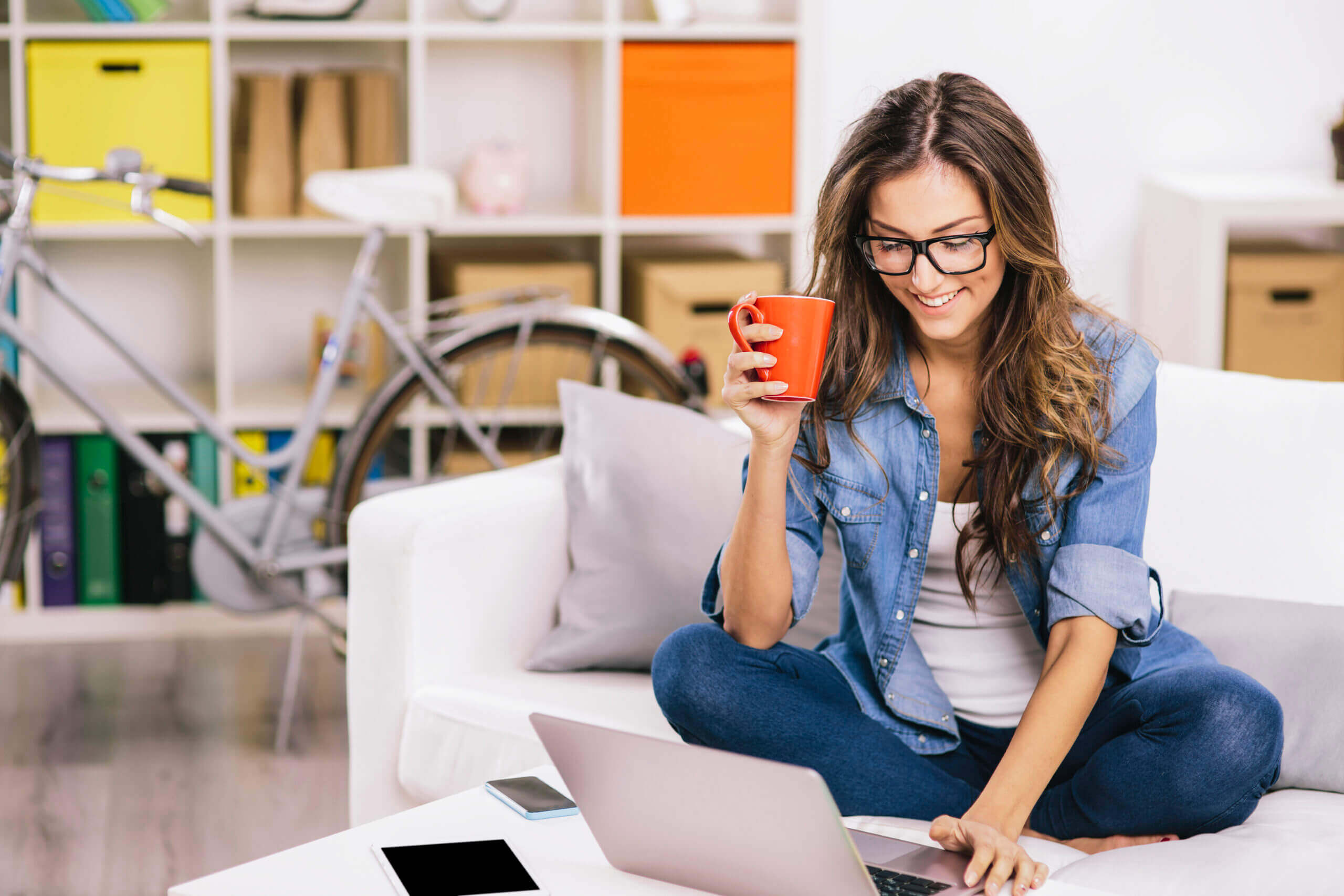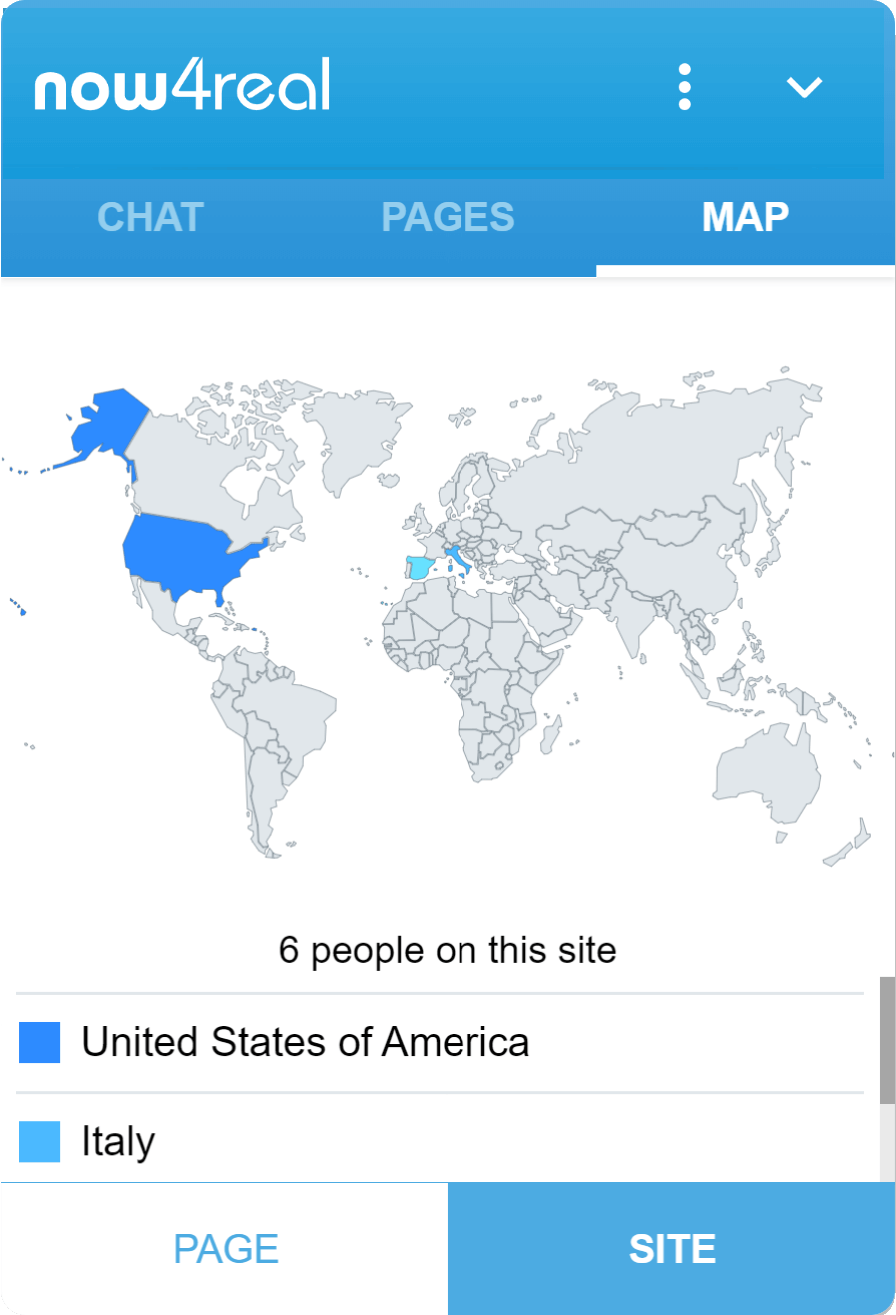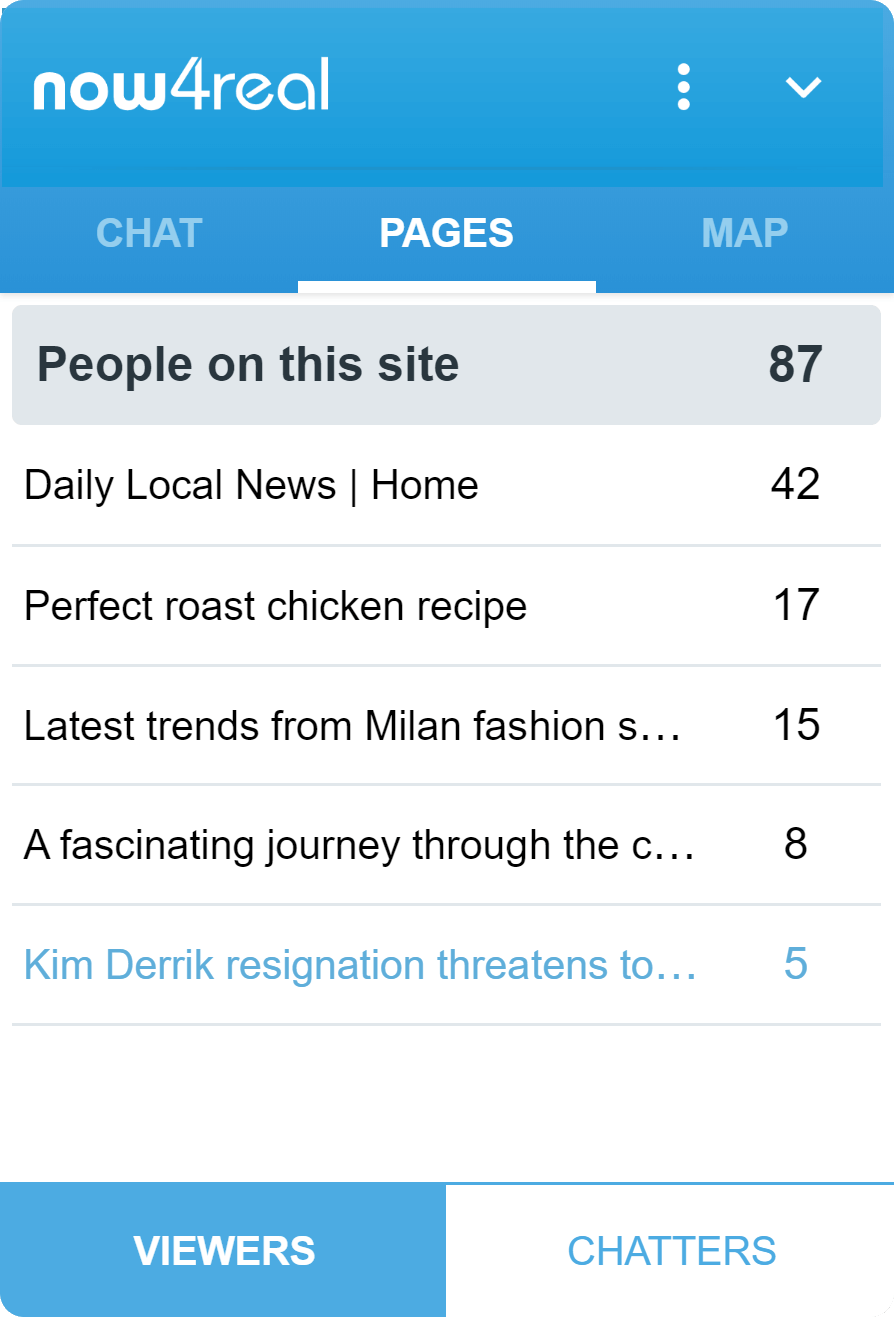 Real-time page rankings and maps
They find out popular pages in real time
Your visitors can see the lists of pages with most viewers and most chatters at that moment, updated in real time. They can even see a world map showing people's current country.
Your dashboard
You get a beautiful analytics dashboard
The Now4real Dashboard allows you to keep your websites under control. You will get a new perspective on your site analytics, with innovative metrics like viewing time and concurrent viewers. And you can analyze what your users said in the pagechats of your sites.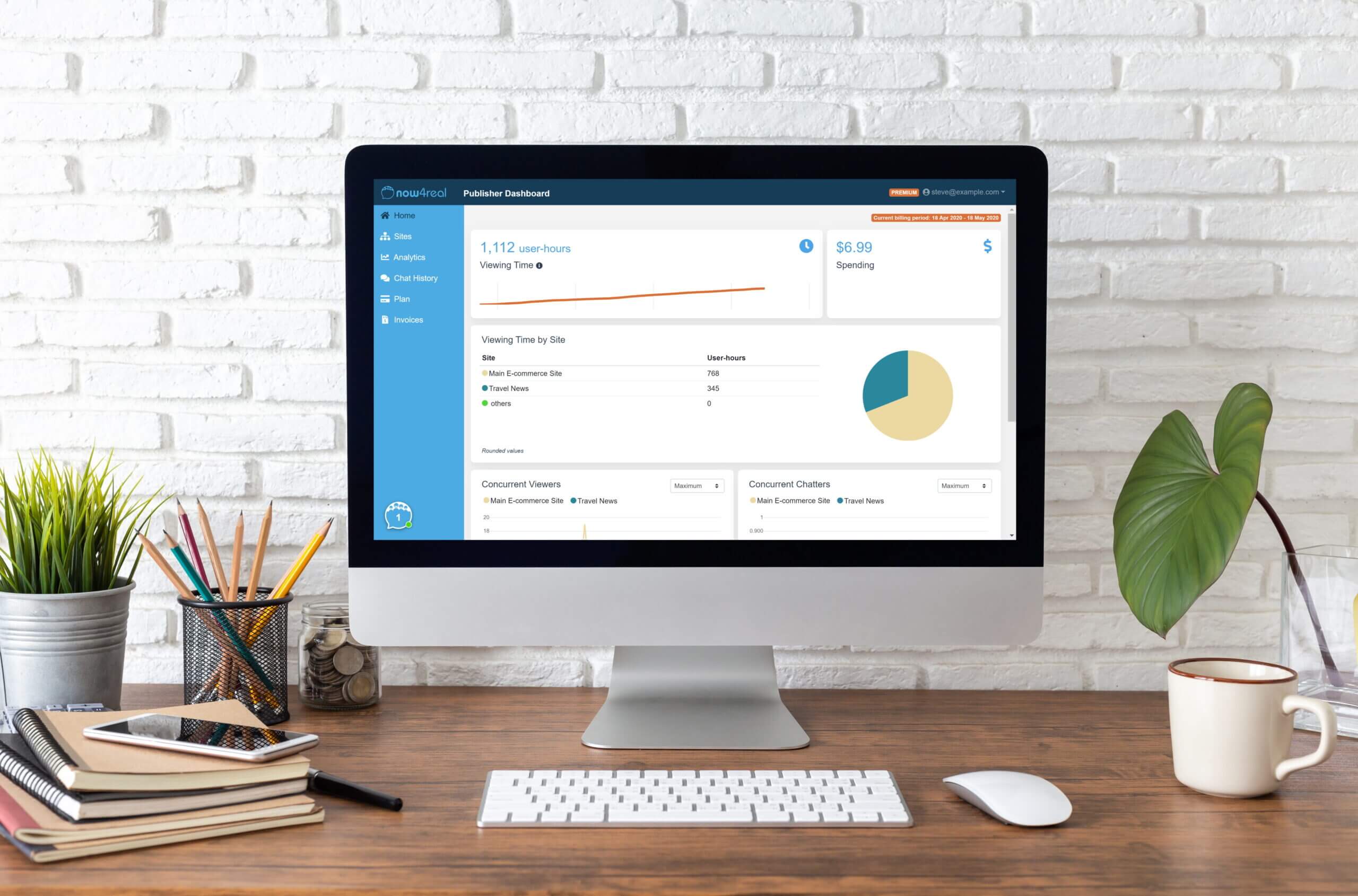 The magic line of code that will transform your website!
Just add it to the pages of your site, and you are done. Learn more →







Add Now4real to your site now
It's easy. It's free.
Enable your visitors to chat with each other. Let them find out the most popular pages.
Spark up instant communities on your website!
© 2021 Now4real Srl. All rights reserved. P.IVA IT10328990964