Transform your website
Now4real is a complete solution that transforms any website into a live environment in a matter of seconds with real-time pagechats, presence counters, rankings, and maps.
Pagechats
Live group chats for site visitors
Ephemeral messages (configurable duration)
One chat per page or one chat per site
Social login — no anonymous users
Custom authentication and single sign-on
Typing indicators
Automatic moderation
Page presence
Count people who have a page visible
Only count foreground browser tabs
True real-time
Page presence and site presence
Page presence counters for all the page URLs
Support very large numbers of visitors
Page rankings
Real-time lists of most popular pages
Sorted by number of viewers or chatters
Updated instantly
Show the most active instant communities
Page maps
Show where visitors are in the world
Available for each page and for the whole site
Real-time heatmaps
Geolocation stops at country level and is anonymous
Out-of-the-box widget
Ready-made
No coding
Super easy to understand and use
Responsive design
Multilanguage
Configurable
Open source
Non-invasive
Small footprint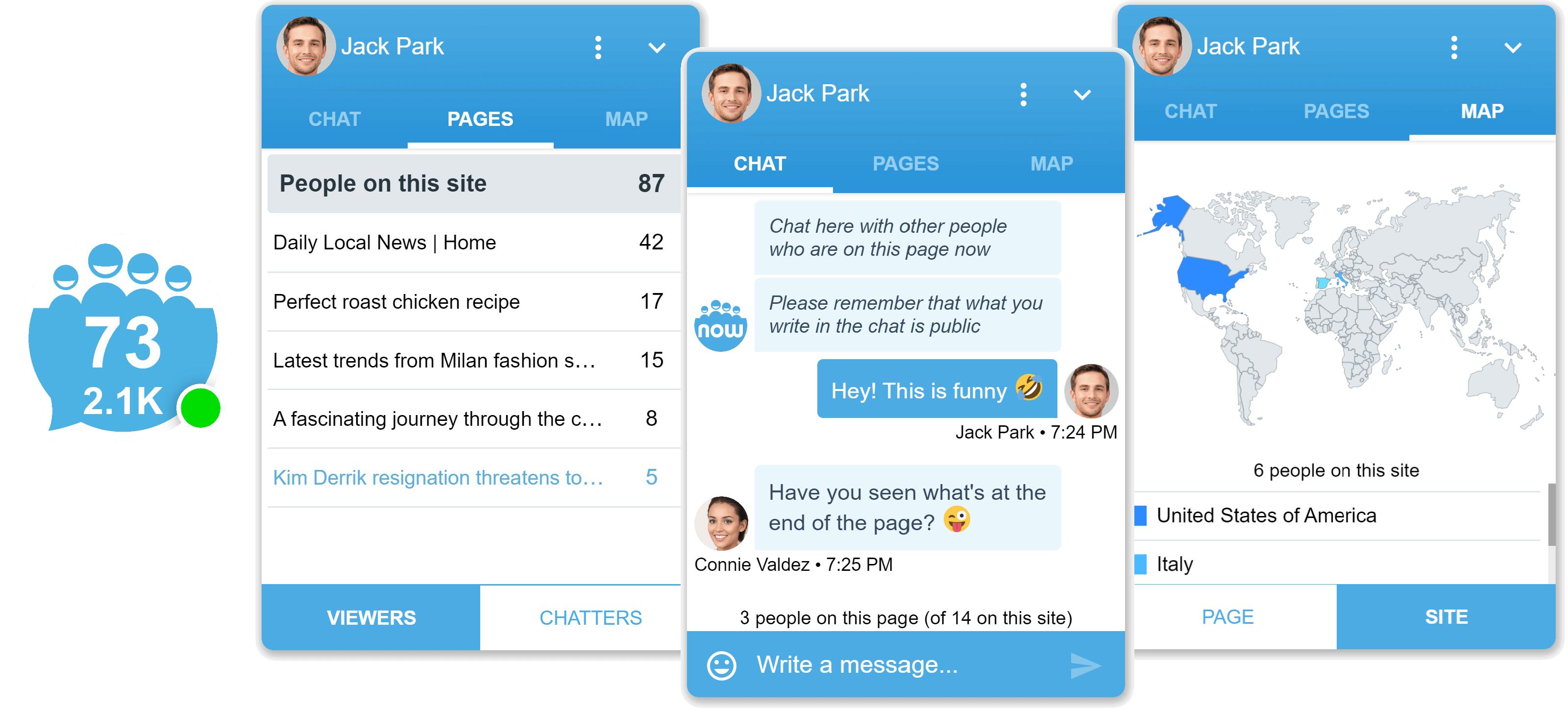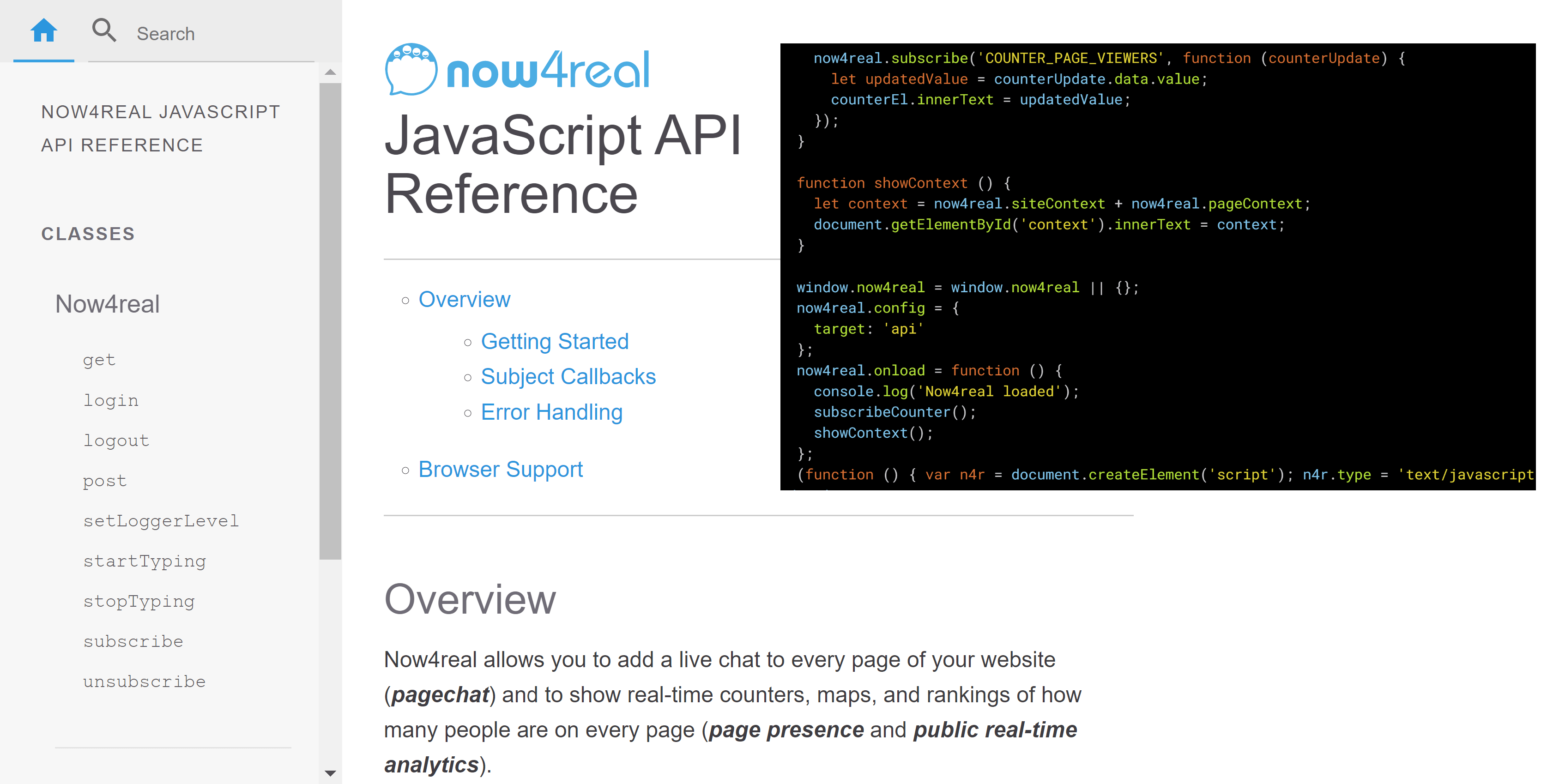 Beautiful API
Build your own front end
Modern JavaScript API
Real-time and asynchronous
Access all live analytics and chats
Well documented
Developer-friendly
Reliable and fast
Powerful SaaS back end
Completely managed back end
Cloud-based
Massively scalable
Elastic architecture that adapts to the load of your site
True real-time
Guaranteed real data in real time

Low-latency data push
Bidirectional full-duplex real-time connections
Reliable and secure
Leverage a real-time engine used by top financial institutions, space agencies, and airlines
Work under any network condition and through any firewall and proxy
Fully encrypted connections
Privacy-oriented
GDPR compliant
Very clear and detailed privacy policy
No tracking at all
Everything is under control
Real-time analytics
True real-time analytics for every site
Instant counters of concurrent viewers and chatters
Real-time map of viewer countries
Top pages sorted by current number of viewers and chatters
Global analytics showing the whole Now4real ecosystem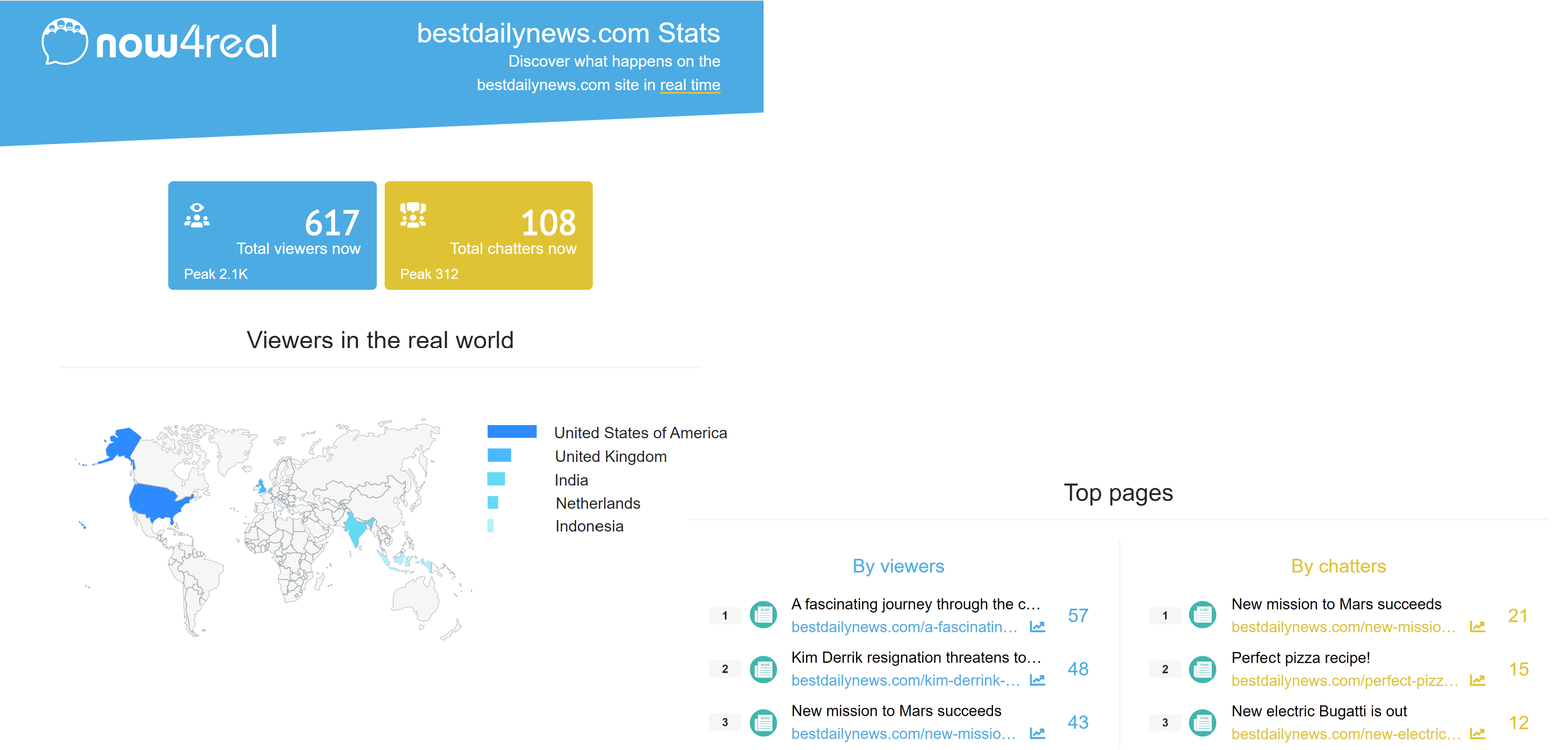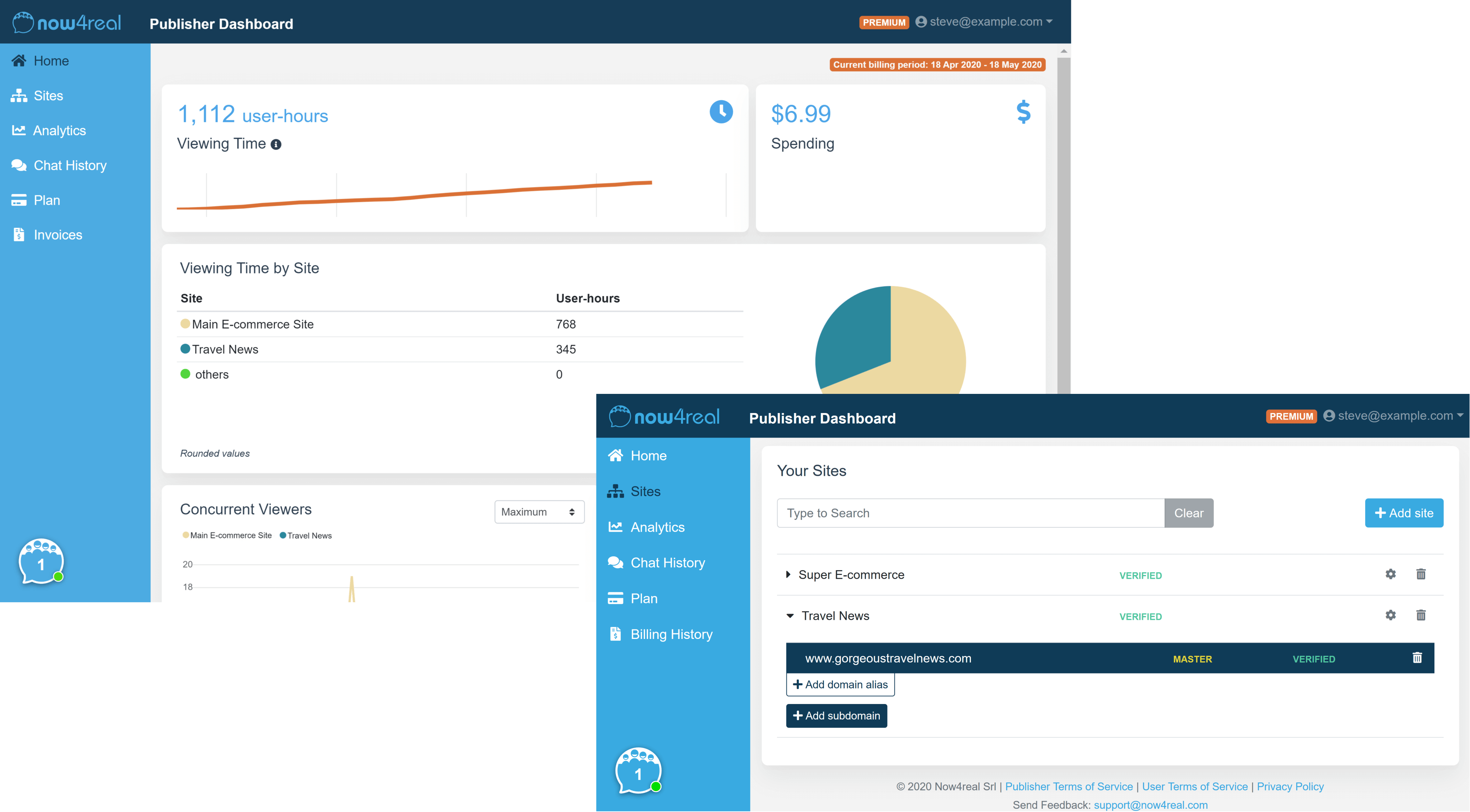 Admin dashboard
Chat transcripts
Historical analytics
Real-time analytics
Site hierarchies
Configure site features
Manage your spending
Control your plan
Add Now4real to your site now
It's easy. It's free.
Enable your visitors to chat with each other. Let them find out the most popular pages.
Spark up instant communities on your website!
© 2021 Now4real Srl. All rights reserved. P.IVA IT10328990964